Here are the people who run ADEPT.
Updated July 2020
Leadership Team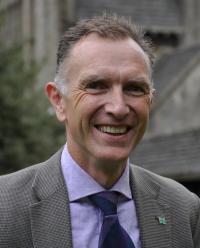 Nigel Riglar
President of ADEPT / Director for Environment and Community Services, South Gloucestershire Council
[email protected]
I have recently joined South Gloucestershire Council and lead the delivery of Council's placed based services. In the preceding 20 years I was variously the Commissioning Director for Communities and Infrastructure at Gloucestershire County Council, including being a LNP Board member, Stroud District Council's Deputy Chief Executive and set up the Beacon Council Scheme for the Improvement & Development Agency. In the dim and distant past I was a Local Agenda 21 / Environmental Management Adviser for the Local Government Management Board and before that had stints in Overseas Development, the nuclear industry and estate agency (but please don't hold that against me). I have three daughters (12, 17 & 18), the oldest one is at medical school and the other two are accomplished footballers. So when not stood on the touchline you will find me inspecting local roads on my trusty bicycle.
Paula Hewitt
1st Vice President and Chair of ADEPT Environment Board / Director of Commissioning & Lead Commissioner and Economic and Community Infrastructure, Somerset County Council
[email protected]
Paula Hewitt is the Director of Commissioning and Lead Commissioner for Economic and Community Infrastructure at Somerset County Council. She has responsibility for a diverse mix of services ranging from highways and waste to economic development and libraries.
Paula was heavily involved in co-ordinating the Local Authority response to the devastating Somerset winter 2014/15 floods and was also responsible for working with partners to prepare a 20 year plan to reduce flooding. This plan has already secured over £30million of new funding and the establishment of the Somerset Rovers Authority.
Paula has led on a number of high profile projects and service transformations including establishing a heritage trust, combining Somerset and Devon's trading standards services and a joint procurement in relation to 3 authorities' highways term maintenance contracts.
Paula is a Chartered Town Planner and worked in the Coal Industry before joining Local Government.
Laura Church
2nd Vice President and Chair of East of England ADEPT Board / Corporate Director, Place & Infrastructure, Luton Borough Council
[email protected]
Laura has worked for the Luton Council for more than 28 years. She began her career as a Trainee Planner and has held roles including Principal Planner, Head of Regeneration, Head of Business & Consumer Services and currently holds the role of Corporate Director for Place & Infrastructure. Laura has led the inward investment and marketing of Luton for a number of years. Laura is also Director of Luton Traded Services Limited, and was the officer who led the formation of the commercial trading arm for the authority, with an annual turnover of more than £20 million pounds. 
Laura has a Bachelor of Arts in Geography and Music and a Postgraduate Diploma in Urban and Planning and Management. She is also a member of the Royal Town Planning Institute and Institute of Economic Development.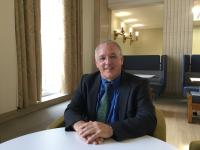 Mark Kemp
2nd Vice President and Chair of ADEPT Transport & Connectivity Board / Director of Environment and Infrastructure, Hertfordshire County Council
[email protected]
Mark Kemp is the Director of Environment and Infrastructure at Hertfordshire County Council having previously worked as a Service Director at Buckinghamshire, Oxfordshire and Cambridgeshire.  Mark has over 30 years' experience in the industry and is a Chartered Engineer, Member of the Institution of Civil Engineers and a Fellow of the Chartered Institution of Highways and Transport.  Mark is a member of ADEPT chairing their Transport Board, is the Chair of the UK Network Management Board and a member of the UK Roads Liaison Group.  He was the inaugural Chair of the National Traffic Managers Forum and has given evidence to Transport Select Committee on highway congestion and maintenance issues.  
Darryl Eyers
Immediate Past President of ADEPT & Interim Chair of Sustainable Growth Board / Director for Economy, Infrastructure and Skills, Staffordshire County Council
[email protected]

Darryl is the Director for Economy, Infrastructure and Skills at Staffordshire County Council. The directorate includes: Economic Development, Highways and Infrastructure, Transport, Waste Management, Skills for Employment, and Adult and Community Learning.

Prior to this Darryl was the Deputy Director for Place and Head of Economic Planning. His role included responsibilities for economic planning, securing external funding for economic growth programmes and developing economic partnerships. Darryl played a lead role on behalf of the Local Enterprise Partnership in negotiating City and Growth Deals, unlocking over £100m of investment from Central Government.

Darryl joined Staffordshire County Council in 2002 as a Research Officer. Prior to this he worked for the West Midlands Low Pay Unit after graduating from University.

Since joining the County Council Darryl has progressed within the organisation covering a number of senior roles including: the Head of Policy and Performance for the whole organisation, and a seconded Business Partner role supporting the Director for People to develop and transform the directorate.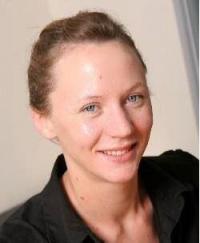 Sue Halliwell
Joint Chair, ADEPT South East Board (SEDEPT)/Director for Planning and Place, Oxfordshire County Council
[email protected] 
Sue is Director for Planning and Place at Oxfordshire County Council overseeing place shaping functions including strategic infrastructure planning, transport and environmental strategy and policy, infrastructure innovation and development creating places where people want to live, work and play. Sue's current focus is on securing long term funding to meet the significant infrastructure funding gap required to meet the planned growth for Oxfordshire, including the successful award of the Housing and Growth Deal for Oxfordshire, working closely with strategic partners including Government agencies, local authorities, and delivery partners to unlock the opportunities for a step change in delivery.
Sue's previous roles have included leading on the establishment of a Centre for Excellence for Local Authorities, delivering business resource efficiency measures to local business communities across England, establishing low carbon community schemes e.g. community funded solar schemes, development of regional resource management strategies and establishment of the largest county-wide community action network in the UK.
Matt Davey
Joint Chair, ADEPT South East Board (SEDEPT)/Director of Highways, Transport and Planning, West Sussex County Council
Matt has worked in municipal engineering for most of his career. Previously Matt worked in the private sector as well as with Slough Borough, Surrey County Council and Wokingham Borough Council. At Wokingham Matt helped to develop a significant capital programme to support major residential development across the borough. Matt took up the post of director of Highways and Transport at West Sussex County Council in 2016 and took on responsibility for Planning in 2019.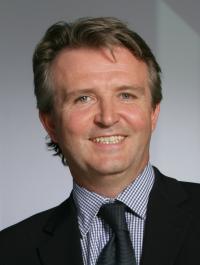 Anthony Payne
Chair of ADEPT South West Board / Strategic Director for Place, Plymouth City Council
[email protected]
Anthony Payne took up the post of Director for Development and Regeneration at Plymouth City Council in October 2009, following the creation of a new department responsible for Economic Development, Strategic Planning and Infrastructure, and Street Services. In January 2012 his role was widened to include Capital Programme, visitor economy, events, heritage and sustainability.
Anthony previously worked for the East Midlands Development Agency in a number of Director posts, which included sustainable development, land and development and finally Executive Director for Strategy & Communications.
From 1995-2004 Anthony was based in Brussels, running a network of European Cities on Sustainable Development. 
Anthony holds a BSc in Geology and an MPhil in Planning. He was born and bred in Plymouth.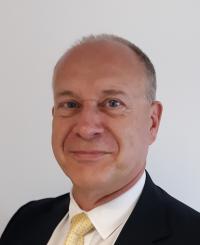 Mark Stevens
Chair of ADEPT Engineering Board / Assistant Director Operational Highways, Suffolk County Council
[email protected]
Mark has worked in local government highways and transportation services for over 35 years, working for a number of local authorities including Leicestershire County Council, Peterborough City Council and Luton Borough Council.
His wide-ranging experience includes setting up and providing strategic direction to the Midlands Highways Alliance, involvement in the Highway Maintenance Efficiency programme, securing funding and oversight of a wide range of highways, along with civil and engineering schemes supporting economic growth and regeneration.
Simon Richardson
Chair of ADEPT Northern Ireland / Divisional Roads Manager with the Department for Infrastructure, Northern Ireland.
[email protected]
Simon is one of four Divisional Roads Managers in the Department for Infrastructure and is responsible for managing, maintaining and improving the road network across the Southern Division of Northern Ireland.
Prior to taking up this post in 2013, Simon was Head of Engineering Services in the Department with responsibility for procurement; health and safety; policy development; and parking enforcement across the whole of Northern Ireland. Simon led the project to introduce decriminalised parking to Northern Ireland in 2006 which was, and remains, the largest parking management operation in the UK.
Simon has worked for the Northern Ireland road authority since graduating in Civil Engineering from Queen's University Belfast in 1988 and is a chartered member of Engineers Ireland.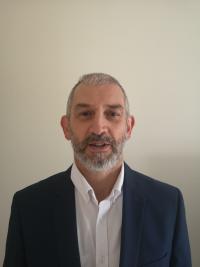 Marcus Lloyd
Chair of CSS Wales and Head of Infrastructure at Caerphilly County Borough Council
[email protected]
Marcus is a Chartered Civil Engineer with over 30 years' experience working within Local Government. Marcus started his career in the late 1980s with Mid Glamorgan Civil Engineering (arms-length contractor for Mid Glamorgan County Council) working on major civil engineering contracts.  Following local government re-organisation in Wales in 1996 Marcus moved to Caerphilly County Borough Council. Marcus has held a number of senior management roles within Caerphilly County Borough Council which included Highways and Transportation and Housing.
Marcus is currently Head of Infrastructure and also manages Waste Services and Building Cleaning within Caerphilly County Borough Council.
Stewart Turner
Stewart Turner is the Chair of the Society of Chief Officers of Transportation in Scotland - SCOTS.
Stewart is presently Head of Roads at the Ayrshire Roads Alliance.  He took up this appointment in January 2014.  The Alliance, which formally commenced on 1 April 2014, is a unique partnership as it is the first of its kind in Scotland.  The Alliance delivers a shared Council roads and transportation service across two neighbouring roads authorities in the East Ayrshire Council and South Ayrshire Council areas.
Prior to joining the Ayrshire Roads Alliance, Stewart worked with Transport Scotland, where he was the Head of Procurement and Commercial; and with Argyll & Bute Council, where he was Head of Roads & Amenity Services.
Stewart is currently Chair of SCOTS taking up this role in May 2019 having previously served as Vice Chair.
Stewart is a Chartered Civil Engineer with over 30 years' experience in Scottish public service.
The Secretariat
Hannah Bartram
ADEPT Chief Operating Officer
[email protected]  
Hannah joined ADEPT as Chief Operating Officer in February 2016. She moved from the Environment Agency, where she led teams working on policy areas including planning, growth & devolution, climate change and flood risk management. During her time with the EA she also spent 6 months in DCLG leading on reforms to the major planning regime. Prior to that she worked for the Royal Society for the Protection of Birds (RSPB) on a range of international and domestic nature conservation issues.   
Helen Leach
ADEPT Secretariat
[email protected]
Helen has over 15 years' experience as a PA and in admin support roles for both small businesses and large corporations, including Tesco and the Capita Group. She ran her own wedding planning and event organisation business for 5 years after taking a short career break for maternity leave. She now works as a Virtual Assistant and provides secretariat services to ADEPT on a part-time basis.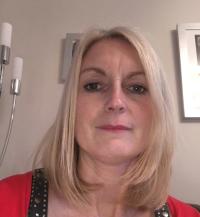 June Meadows
ADEPT Finance Adviser
[email protected]
June works as a Finance Advisor for ADEPT and is also currently working as a Finance Business Partner for Northamptonshire County Council. 
June is a qualified CIMA finance professional with a significant amount of experience working at a senior level in the public and private sector. She has worked successfully for Northamptonshire Enterprise Partnership (NEP) as Head of Finance, delivering all the financial and operational requirements of the company and reporting at Board level to members and stakeholders. She has also worked for The LEP Network Limited as a Finance Adviser carrying out all the financial, operational and reporting requirements of the company.
Prior to joining Northamptonshire Enterprise Partnership June worked in the private sector for SME's in the manufacturing/engineering sector.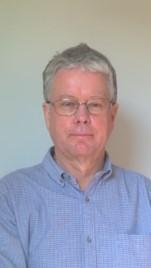 David Dale
David joined ADEPT in April 2018 as a part-time Policy Officer, a role that includes preparing briefings, policy documents and consultation responses; preparing for and supporting at ADEPT conferences and policy events, Leadership Team, and Environment Board meetings; building effective working relationships with partner organisations including the LGA, ADPH, Government departments, corporate partners, and others; and working with Coast Communications to help deliver positive media coverage. Before joining ADEPT, David worked in local government for 34 years, half of that time with Sheffield City Council and half with Gloucestershire County Council. He worked in various place-based services including housing, flood recovery, and waste, as well as in more general corporate policy and project management roles.
Emily Ellis
Emily joined ADEPT in May 2019 as part-time Policy Officer to support the work of the Transport & Infrastructure board. Her role includes drafting responses to government consultations and committee inquiries, liaising with partner organisations, helping with media inquiries, running technical workshops and developing policy positions on key issues.
Emily is also a Consultant in the Future Mobility team at WSP. Emily leads primary research in the team for a range of public and private sector commissions, providing evidence-based critical analysis of emerging technological and societal trends, and new people, freight and service-based mobility models and policies for strategic and scheme specific projects.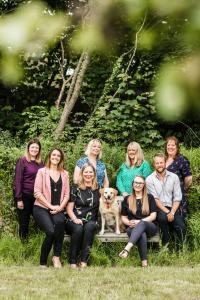 Coast Communications
Liz Waugh, Managing Director of Coast Communications - providing communications support and advice to ADEPT
[email protected]
Coast Communications provides public relations, public affairs and stakeholder engagement across a wide range of public and private sector companies, specialising in critical infrastructure, the economy, environment and education. Our main office is in Cornwall, although our team is widespread, so we work across the UK including Scotland and Wales, and into Westminster. Liz Waugh ([email protected]) and Julie Everett ([email protected]) are your main day to day contacts, and John Moorcraft (not pictured) works in London on parliamentary affairs. However, we're all here to help.
AlderCross Training & Events
Alison Shea - Director, Aldercross Training & Events
[email protected]
Alison read catering & institutional management at university and then worked for a range of chain and independent organisations in operational and administrative roles.  She has an extensive practical knowledge of delivering hospitality services and is a Fellow of the Institute of Hospitality.

She joined AlderCross on its formation in 2003 and is the Company Secretary.

Alison has been involved with ADEPT since 2010 providing administrative support to facilitate its annual programme of events.