Here are the people who run ADEPT.
Updated June 2018
The Secretariat
Hannah Bartram
ADEPT Chief Operating Officer
Hannah.bartram@eastsussex.gov.uk  
Hannah joined ADEPT as Chief Operating Officer in February 2016. She moved from the Environment Agency, where she led teams working on policy areas including planning, growth & devolution, climate change and flood risk management. During her time with the EA she also spent 6 months in DCLG leading on reforms to the major planning regime. Prior to that she worked for the Royal Society for the Protection of Birds (RSPB) on a range of international and domestic nature conservation issues.   
Nicola Parkins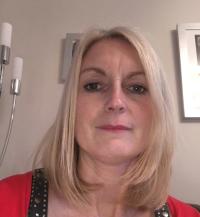 June Meadows
ADEPT Finance Adviser
June currently works as a freelance Finance Advisor for the Northamptonshire LEP (NEP) carrying out statutory closure requirements for the organisation which ceased operating in September 2016. She is also the Finance Adviser for The LEP Network Limited and has been since its incorporation in 2014.
June is a qualified CIMA finance professional with a significant amount of experience working at a senior level in the public and private sector. She has worked successfully for the last 9 years for the Northamptonshire LEP (NEP) as Head of Finance delivering all the financial and operational requirements of the company and reporting at Board level to members and stakeholders.
Prior to joining Northamptonshire Enterprise Partnership June worked in the private sector for SME's in the manufacturing/engineering sector.
Coast Communications
Liz Waugh, Managing Director of Coast Communications - providing communications support and advice to ADEPT
liz@coastmarcoms.co.uk
Coast Communications provides public relations, public affairs and stakeholder engagement across a wide range of public and private sector companies, specialising in critical infrastructure, the economy, environment and education. Our main office is in Cornwall, although our team is widespread, so we work across the UK including Scotland and Wales, and into Westminster. Liz Waugh (hyperlink to liz@coastmarcoms.co.uk) and Julie Everett (hyperlink to Julie@coastmarcoms.co.uk) are your main day to day contacts, and John Moorcraft (not pictured) works in London on parliamentary affairs. However, we're all here to help.
AlderCross Training & Events
Alison Young - Director, Aldercross Training & Events
alison@aldercross.com
Alison read catering & institutional management at university and then worked for a range of chain and independent organisations in operational and administrative roles.  She has an extensive practical knowledge of delivering hospitality services and is a Fellow of the Institute of Hospitality.

She joined AlderCross on its formation in 2003 and is the Company Secretary.

Alison has been involved with ADEPT since 2010 providing administrative support to facilitate its annual programme of events.