This is a free facility for ADEPT members to advertise relevant jobs. If you are not a member of ADEPT but would like to advertise a post, please contact Hannah Bartram, Chief Operating Officer, in the first instance (hannah.bartram@eastsussex.gov.uk).
---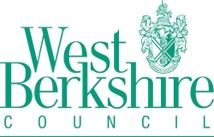 WASTE MANAGER
Salary: £49,274-£61,748 per annum, grade M
This is an exciting opportunity for an experienced professional to join us and take a leading role in delivering the Council's waste management services. 

The council is committed to maximising recycling and composting and since 2008, we've been working in partnership with our contractors Veolia to deliver the aims of our strategy. We provide quality services to the community through our Integrated Waste Management Contract. We are proud of our waste facilities including a materials recovery and in-vessel composting facility, which are funded by waste infrastructure credits. You'll be designing and delivering future solutions for waste diversion, recycling and waste minimisation that will set the agenda for a new generation.
By continuously reviewing and relentlessly improving our existing waste management systems, you'll provide the leadership and technical expertise to inform future strategy and coordinate our services.
As our Waste Manager, you will be commercially focussed and forward-thinking; you'll drive the development of the team and build the future for waste management strategy in West Berkshire.
You're an innovative strategic thinker who will combine industry knowledge with performance driven insights to deliver success. With a passion for customer, community and stakeholders you will take ownership for the sustainable waste strategy that is fit for the challenges of the 21st century. With an impressive track record and credible and extensive industry networks, you'll already be working in waste management and be able to inspire and motivate.
You're persuasive, with a high degree of political acumen, able to build dynamic relationships with our suppliers and contractors. You'll empower and motivate your service areas to work collaboratively to create new opportunities for innovation.
You'll lead a high profile service delivering projects to budget and timescales that benefits West Berkshire residents and their environment.
For more information on the role and how to apply please click here.
Closing date: Sunday 19th May 
---