This is a free facility for ADEPT members to advertise relevant jobs. If you are not a member of ADEPT but would like to advertise a post, please contact Hannah Bartram, Chief Operating Officer, in the first instance ([email protected]).
---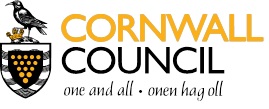 Role: Head of Planning Policy
Salary: £59,023 - £72,174
An exciting opportunity has arisen to be a key member of the leadership team of the Planning and Sustainable Development Service in Cornwall. Cornwall Council might surprise you; we are one of the largest unitary authorities in the country and usually determine more planning applications every year than London Boroughs. Being a Planning Service of scale, we now work in a place-based way and are able to use our resources to deliver great regulatory services which are complimented by policy and growth teams.     
The position will lead the Planning Policy Service. We are in a good planning policy position having an up-to-date Local Plan, CIL, recently adopted Site Allocated Development Plan Document and 38 adopted Neighbourhood Plans. Ahead of Covid-19, Cornwall Council was leading the climate change agenda which gave us a mandate to produce a new statutory planning policy document to improve outcomes and reenergise our delivery of renewables, and we are continuing with this work. Looking forward we will have an opportunity to undertake a more fundamental review of our Local Plan and there is no doubt the Covid-19 pandemic will shape our future plans.    
We are a newly formed leadership team with an ethos of loyalty and commitment. We work together to achieve our aims, using our skills in the right places and undertaking joint projects which we want to continue to build on. We are very much looking forward to having the final member of our team and warmly encourage applicants who enjoy working collaboratively with like-minded people, in a brilliant planning service in a great spot in the UK to apply.   
The Service is all currently working from home and we would expect interviews to take place virtually. 
If you would like an informal chat please contact Louise Wood, Service Director for Planning & Sustainable Development, on 01872 224267.
Closing date: Monday 15th June 2020 5.00pm
It is anticipated that interviews will take place w/c Monday 22nd June 2020.