This is a free facility for ADEPT members to advertise relevant jobs. If you are not a member of ADEPT but would like to advertise a post, please contact Hannah Bartram, Chief Operating Officer, in the first instance ([email protected]).
---

Collection Contract Supervisor
Ref No: SWPH032
Salary: Between £29,636 and £33,799 per annum (Appointments are normally made at the bottom of the salary scale)
A key position has arisen within Somerset Waste Partnership, ensuring we have the technical capacity to support the mobilisation of a new contractor and the effective planning of Recycle More. SWP are hugely ambitious for the future, and we are looking for someone who wants the opportunity to develop and drive this project forward, so that SWP remains at the cutting edge nationally and to make a huge difference to residents and the environment in Somerset.
The job description and person specification for this role can be found here.
Please email [email protected] for application details. Please quote the above reference number.
For further information or an informal discussion, please call Colin Mercer, Collection Contract Manager on (01823) 625722. Please see our latest Business Plan (https://bit.ly/2T1NFiy) for more information about SWP.
Closing Date: Friday 20 September 2019
Interview Date: w/c 7 October 2019
---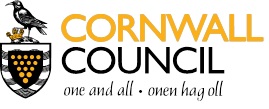 Head of Environment Assets and Service
Head of Environmental Growth and Performance Services
SALARY: £59,053 - £72,174 per annum
Truro, Cornwall
Help make Cornwall Council an even better place to be
Cornwall Council is seeking two Heads of Service to join our Neighbourhood Services Directorate to work closely together to oversee, develop and enhance the beautiful environment that Cornwall Council and its many stakeholders care so passionately about. 
Head of Environment Assets and Service
Head of Environmental Growth and Performance Services
The roles are defined to enable the development and enhancement of existing strategies and design fresh strategy and policies to tackle challenging emerging agendas such as climate change. There is also a need to translate strategic aspiration and council policy into operational service delivery by working closely with partners, contractors, town and parish council's and volunteers.  
This is an exciting opportunity to help put Cornwall at the forefront of best practice in the way in which the Natural and Built Environment assets and services are managed and which include public spaces, countryside (and access), beaches, cemeteries, closed churchyards, historic and archaeological sites and structures e.g. engine houses, forest, sites and trails, AONB, country parks, coastal defences, coastal paths.
Cornwall Council is committed to safeguarding and is an equal opportunities employer.
More information about working for Cornwall Council is available here. 
This post is politically restricted under the Local Government and Housing Act 1989.
About you
Ideally you will have a proven track record demonstrating your passion and understanding of delivering Environment Services at a senior level. The post holders must also have a proven track record in managing a diverse range of relevant services and teams, a sound understanding of strategy development, policy implementation and translating this into effective service delivery through efficient contract management of service providers. You should be an experienced manager and aware of the related aspects associated with managing the diverse range of services within the public realm, and understand the statutory and legislative requirements that apply.  Members take a keen interest and are rightly proud of Cornwall's unique environment and you should therefore have experience of working with members to achieve corporate objectives.  
To apply
Please view the role profiles for the positions in the links below, you will be asked in your application to state if you are applying for a single role or would like to put your application forward for both roles.
Your application will need to explain how you meet the stated criteria. More guidance is available on how to complete the application and your supporting statement.
Applications should be submitted via Cornwall Council's job and careers website link https://www.cornwall.gov.uk/jobs-and-careers/
Closing date: 23 September 2019, midnight.
Interviews: w/c 7 October 2019.