This is a free facility for ADEPT members to advertise relevant jobs. If you are not a member of ADEPT but would like to advertise a post, please contact Hannah Bartram, Chief Operating Officer, in the first instance ([email protected]).
---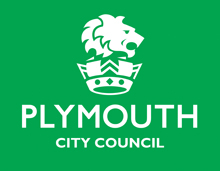 Street Scene and Waste Services
2 x Head of Service
Grade L (£54,448 to £58,317 per annum)
Plus a relocation package*
Do you want to lead a service that touches the lives of every resident and visitor to Plymouth?  Do you have the skills and experience we need as part of our ongoing modernisation programme which aims to put the customer experience at the heart of our street scene and waste service delivery?
If so, we have two new opportunities within our senior management team for experienced leaders who will help shape and modernise the Street Scene and Waste Service. 
Both roles will have responsibility for the strategic direction for the service and are critical to our ambitious plans for the service.  Both post holders will work closely together to provide visible and cohesive leadership as the service continues improving and modernising in line with the Council's priorities to be a welcoming, green and sustainable city that cares about the environment.  It is an exciting time in Plymouth to bring innovation to this critical frontline service.
PLA/864 – Head of Service Street Scene and Waste (Business Operations)
The focus of this role is to ensure that the core operational activities including household waste collection and disposal, commercial waste, street cleansing activities and services for the maintenance of our green spaces are carried out in line with legislation and are ready for the future.  
This role offers you the opportunity to manage complex change projects, working with large budgets and delivering within a performance and safety-focused culture ensuring that service productivity and efficiency are maximised.
PLA/863 – Head of Service Street Scene and Waste Policy, Performance & Business Development
The focus of this role is about delivering a performance culture with compliance, performance standards, quality management and appropriate risk management controls maintained across all aspects of the service.
You will lead and support the management team in developing innovative ways of delivering high quality and efficient service processes and procedures which meets statutory guidelines, national and local standards.  You will also work strategically to influence the local and national agenda, including working with Central Government on national initiatives. 
For further information about these roles and Plymouth as a place to live and work, please visit our website at https://www.plymouth.gov.uk/headsservicestreetsceneandwasteservices
* We are pleased to offer financial support for successful candidates relocating to Plymouth subject to eligibility.
For an informal discussion relating to these posts please contact the Strategic Director for Place, Anthony Payne on [email protected] or telephone 01752 304170.
Closing Date:  Sunday 14 July 2019
Interview Date: Friday 16 August 2019
---