Sponsorship of ADEPT

Sponsoring ADEPT events and activities offers you unique networking opportunities with Place Directors, promotion of your brand and business, the chance to drive industry practice forward, and getting your voice heard among key decision makers. We have a number of sponsorship opportunities available for:
26th May 2022, Spring Conference and Annual President's Awards
November 2022, Autum Conference
If you are interested in sponsoring ADEPT, please contact Hannah Bartram, Chief Executive Officer (
[email protected]
).  
PLEASE NOTE WE ALSO OFFER CORPORATE PARTNER MEMBERSHIP - SEE HERE FOR MORE INFORMATION.
---
ANNUAL PRESIDENT'S AWARDS
Delivering Clean Growth - tbc
Digital Innovation and Technology

Together with our associated companies, Ringway teams are responsible for looking after over 50,000 kms of the UK's highways network – we deliver specialist highway services across the largest highways maintenance portfolio within the UK, including strategic road network, DBFO motorway and trunk roads, and the local authority network.
We are private sector partners, dedicated to delivering public services. Ringway offers best practice maintenance services; everything from cyclic and reactive maintenance, incident response, severe weather operations, surfacing and specialist treatments, through to asset management and design services. Our services are flexible; enhanced by access to self-delivery across multiple specialisms and the best practice we have gained supporting local authority customers across the country over the past 40 years. Working together with our clients we deliver with local accountability and local people who take pride in the services they deliver.
Shaping Places for People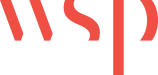 At WSP we care about the issues facing local government and have a long track record of assisting our clients to successfully tackle the pressures facing them. We can help address the intensification of cities and towns while satisfying the need to protect green space. We can also improve their transport systems – increasing quality, safety, accessibility and good connectivity to reduce social isolation.
Working in partnership with local government clients to deliver appropriate and affordable solutions, we assist our clients to respond to rapid changes in technology and to be Future Ready.